Cake orders can be placed over the phone, in store, or through our order email!

518-8733 ordercakefairynh@aol.com* We do not deliver!



Please check this page to see if we have availability. Check the green or red bar above for availability of the week. However, we ask for at least 24-48+ hours for cake orders. Though holidays and busy times can effect this- please always check in! Cake Fairy staff will always make final decisons for availability!


Prices will be determined by the amount of guests you are trying to serve. We can figure this out for you and let you know your options!



Cakes will be of the flavor and filling of your choice and served with a white vanilla buttercream.



We do NOT do custom cake designs at our store, we do beautiful traditional cake designs with the same amazing flavor you've come to LOVE.



The cakes will be decorated with accents of your filling choice OR seasonal decoration- totally up to you! Take a look at some of the examples below.



All cakes will have a vanilla buttercream- yes, the same old fashion CREAMY goodness we have made our staple on.



We are offering our same tasty cake flavors and fillings as always. Of course, fillings are complimentary!



Are you having a theme to your party? You can find AMAZING toppers on Etsy and amazon to place on your cake at home. We highly recommend the Etsy shop: "SamandPaper".



Looking for cupcake flavors? Send us an email or call for the list! But please call to order for events.


Filling Flavors:
choose one
⭐ Vanilla
⭐ Chocolate
⭐ Funfetti


⭐ Raspberry
⭐ Fudge Ganache
⭐ Strawberry
⭐ Lemon
⭐ Cherry
⭐ Peanut Butter
⭐ We STRONGLY suggest fillings!


603-518-8733 or ordercakefairynh@aol.com
*you must recieve a response from a Cake Fairy employee
or we did NOT receive your email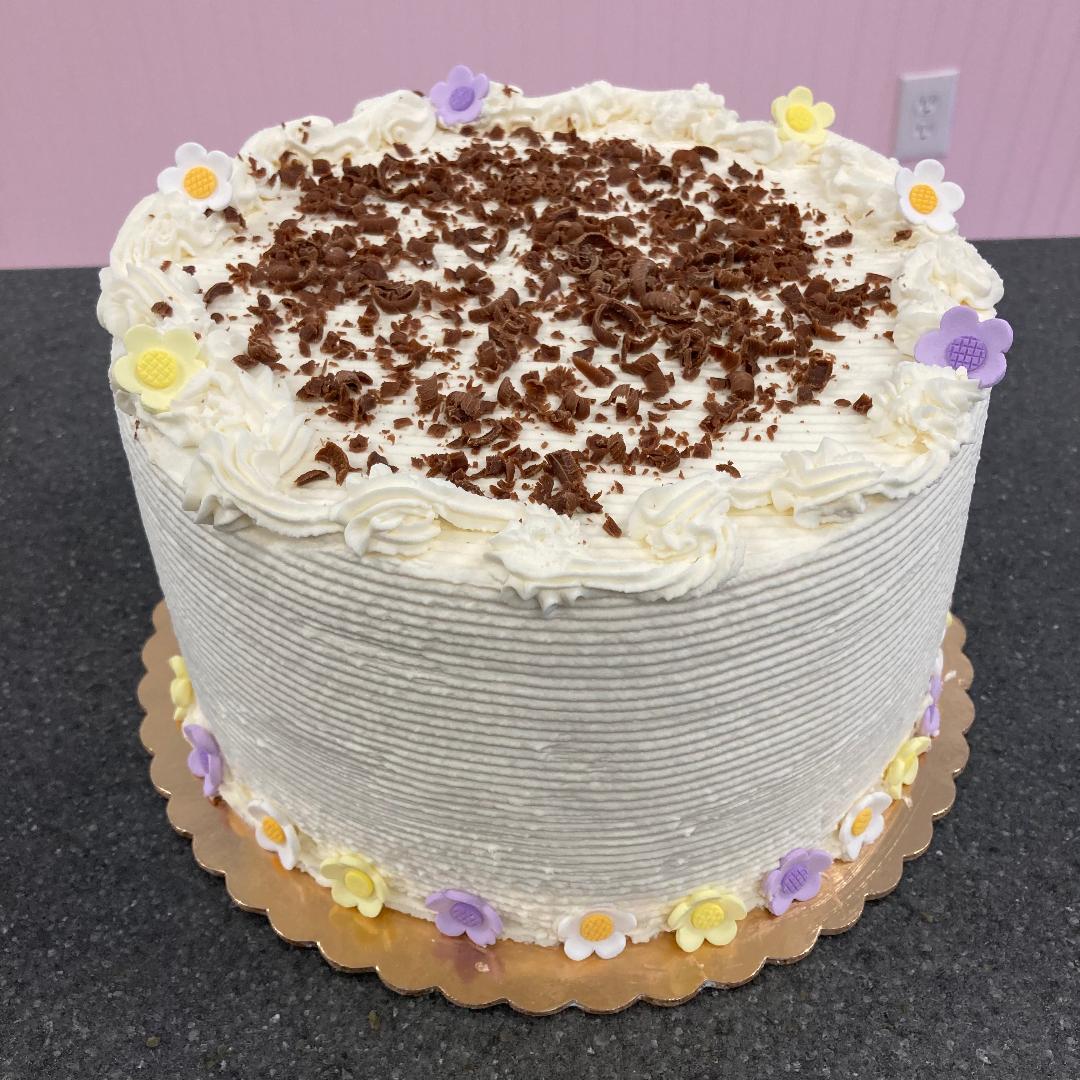 We have availability January 21, 25-28